New Rider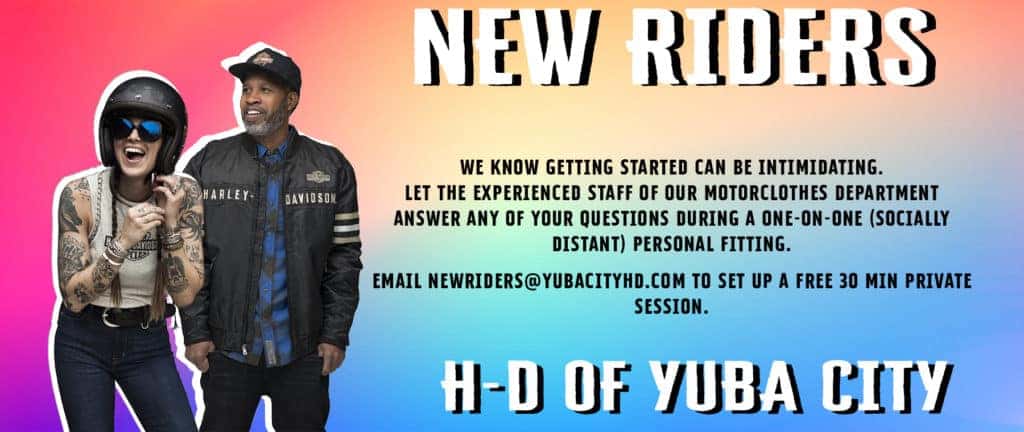 You've made the decision.  You're going to start living the dream and ride your own Harley-Davidson.  So the big question is….what's next?
There's a lot involved in safely riding a motorcycle.  Aside from knowing the rules of the road, you need to know how to protect your body.
Helmets, jackets, gloves, boots.  There's countless types out there and there's no one size fits all. So how are you supposed to know which one is right for you?
Set up a one-on-one personal fitting with our knowledgeable Motorclothes staff by emailing newriders@yubacityhd.com.